Expo Photo "Les Alliances du Monde"
Date: 9 Sep 2023 12:00pm - 15 Dec 6:00pm (GMT+00:00) London, Lisbon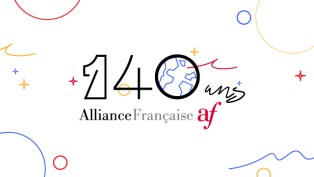 EXPOSITION PHOTO "LES ALLIANCES DU MONDE"
Did you know there are more than 830 Alliance in the world, sharing a common mission and a passion for teaching French?
To mark our
140th Anniversary
, we will be exhibiting photographs of the Alliances Françaises of the world in all their magnificent diversity.
PS - There is no need to book, but please register if you would like to be sent a pdf version of the exhibition.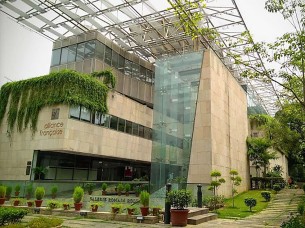 PART of our 140th Anniversary Celebrations of the ALLIANCE FRANCAISE Network

A propos du réseau Alliance Française

Le réseau des Alliances Françaises célèbre ses 140 ans cette année! Cette grande idée est née en 1883, avec la création de « l'association nationale pour la propagation de la langue française dans les colonies et à l'étranger », sous l'égide de Paul Cambon et de Pierre Foncin. Depuis, les 834 Alliances, présentes dans 133 pays dans le monde, sont considérées aujourd'hui comme la première ONG culturelle au monde. Autonomes juridiquement et financièrement, nous sommes fondées sur le modèle associatif dans le cadre du droit local. Nous avons toutes aujourd'hui pour missions de développer l'enseignement et l'usage de la langue française, favoriser la connaissance des cultures française et francophones, et promouvoir la diversité et le dialogue entre les cultures. La nouvelle Alliance Française d'Oxford a été créée en 2015 et nous avons à peu près 300 étudiants à l'année, enfants, adultes et adolescents.
Other events include:
A Conference on "Le Paris de 1883"
Un film documentaire « Alliance(s) Française(s) » diffusé en juillet sur TV5MONDE Réalisé par Jean-Pierre Bertrand, Antoine Rivière et Ronan Barbot en mars
See the interactive map of all the events taking place around the world
La Francophonie
• Près de • • 2,4 millions 2,7 millions 500 000 de personnes ont assisté aux événements culturels organisés par le réseau d'internautes sur l'ensemble des réseaux sociaux des Alliances Françaises apprenants (tous cours confondus) " • 22 millions d'heures de cours de français vendues • Près de 13 000 collaborateurs dont 8 000 enseignants • 178 millions d'euros de chiffres d'affaires • La langue française est la 5e langue par le nombre de locuteurs selon l'OIF (Organisation Internationale de la Francophonie) • La 3e langue la plus utilisée dans le secteur des affaires
Have an Account? Click here to Login