Défi Inter-Alliances
Date: 04 Nov 2022, 12:00am - 12:00am (GMT+00:00) London, Lisbon

The Inter-Alliances challenge is back !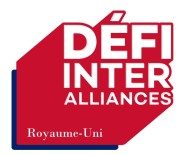 The Inter-Alliances challenge is an online competition open to all Alliances Françaises' students from all over the world! The principle is simple: the students of the participating Alliances spar over questions about French culture, but also Francophone cultures: art, gastronomy, history, music, sport, etc.
This year, more than 40 countries are participating in the 2nd international edition!
Conditions
The Inter-Alliances challenge is free and open to all students of participating AF, from 16 years and B1 level minimum. All stages will take place in French. Make sure you are available for all 3 stages of the competition (more information available on request) You will need a computer connected to the internet (Zoom) and the "Kahoot" app installed on your smartphone (to answer questions in real time).
Prize
The three winners of the international final will win a 15-day language stay in one of the Alliances Françaises of France (including accommodation and transport), but there will also be many gifts at the end of the national selection phase.


How to participate ?
Send your application to info@af-oxford.org.
Sorry, you've missed the RSVP deadline for this event.